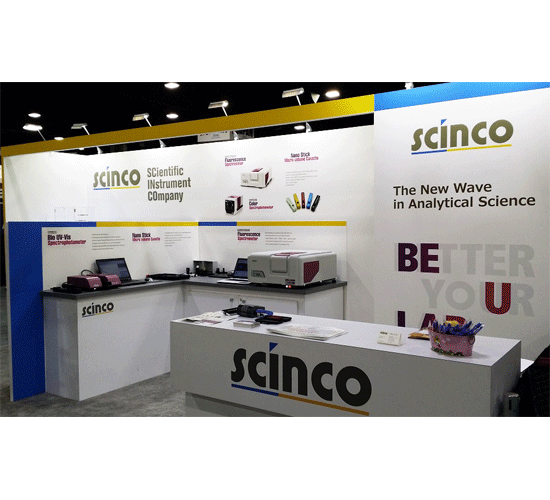 Scinco participated in the PITTCON 2016 Exhibition, held in Atlanta, GA, USA from Mar. 7-11, 2016 (Booth No. 1056).
Keeping pace with the trends that the Bio and life science has been steadily developed and advanced, we displayed mainly our instruments for Bio and life science applications, such as Bio UV Vis spectrophotometer, Nano Stick (Nano cuvette), GC/LC Columns, Gas Generators and Fluorescence spectrometer, etc.
Esp. we launched GC/LC columns and Gas Generators in this event and a number of scientists and lab researchers showed a lot of interest in these new products.
In addition, Scinco also took part in the technical program of the poster session; titled High Temperature In-Situ Reaction Monitoring of CdS Quantum Dots Using Spectrophotometers with Peltier Cell Holders.
We appreciate all the visitors and business partners for sharing a good time with us.